15 ways video games make you smarter!
We've all heard the connotations that comes with playing games. From damaging your eyesight to affecting your health, there are several myths that are attached to playing games on your devices, from FIFA with your mates to Coral's online roulette. Here we will put those myths to bed and tell you reasons why playing games can actually benefit you.
15 ways video games make you that little bit smarter!
They can help you solve problems. A tricky level, a stubborn opponent, we've all been there and it provides you with another way of thinking when in this situation.
It can be social. Meeting new friends, playing with or against each other. We all enjoy gaming and you can find someone who shares your interests.
It will relax you and reduce anxiety. After a tough day, sit down and release your problems on your new favourite game.
It forces you to make quick-decisions. You have to think on your feet with some games and act fast.
It improves your hand-eye coordination. An obvious one, but after playing for a while things will become natural.
Improves your vision. Seriously, a study has shown that playing games can help you distinguish different shades of colours.
It will improve your focus and drive. You will increase your concentration levels when it comes to your favourite game and do everything in your power to succeed.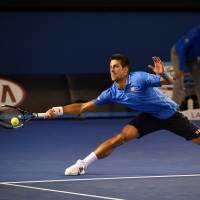 Improves your reflexes. With sharper reactions to in-game activities your reflexes can improve which will help you in a variety of ways.
It can help relationships. We mentioned it is a useful social tool, it can also develop existing relationships. Learn how to have fun again with gaming.
A lot of games will require teamwork. Whether it is football or Call of Duty, playing with your friends requires you to share the workload.
Increases your attention span. Some games will require a lot of thought and concentration and you cannot be away with the fairies if you want to win.
As well as that, it will develop your strategic thinking. Whether it is a way to beat an opponent or planning an escape, you will need to work on strategies within certain games.
They can even help children who suffer with dyslexia. A study showed that children who played every day for 80 minutes saw a significant improvement in their reading and writing skills!
Career opportunities. Yes, that's right. With the way esports are growing the exceptional amongst us could go on to forge a career as a video game player. Nice.
And… it can even keep you fit. Okay only specific games like the Wii, but it will get you up and moving as well as enjoying yourself!
So there you have it, gaming isn't all bad, in fact it's far from it. So next time you want to play your favourite game and your partner says no, make sure you are armed with this and reap the benefits from gaming.